She is magic. White light.
She walk over hot coals, without injury.
She performs her magical nestinar's dance.
She return to long forgotten lives.
In the rhythm and the pain dies.
Play drum. The bagpipe is blowing. It is a sacrament.
The icon is alive … she fly … fallen into a trance …

What is the secret of the dance?
Question, we receive every time. Question, that excites everyone. Question, with the easiest answer, but also the most difficult to understand. It is inner state of the spirit. Everyone feels it in its own way, but always connected with:
Hope
Desire
Love
Devotion
Humility
Patience
Mental purity
Fire - it is something deeply personal and universal.

- Gaston Bashlar
When you're in, the world stops spinning. The fire ceases to burn, the blows of the drums measure your pulse, you close your eyes and you are there ... somewhere between heaven and earth!
Fear may be your best friend and your worst enemy, like the fire under your feet. If you are not afraid, you control the fire and you can do everything. If you lose control of it - it will light everything around you and kill you ...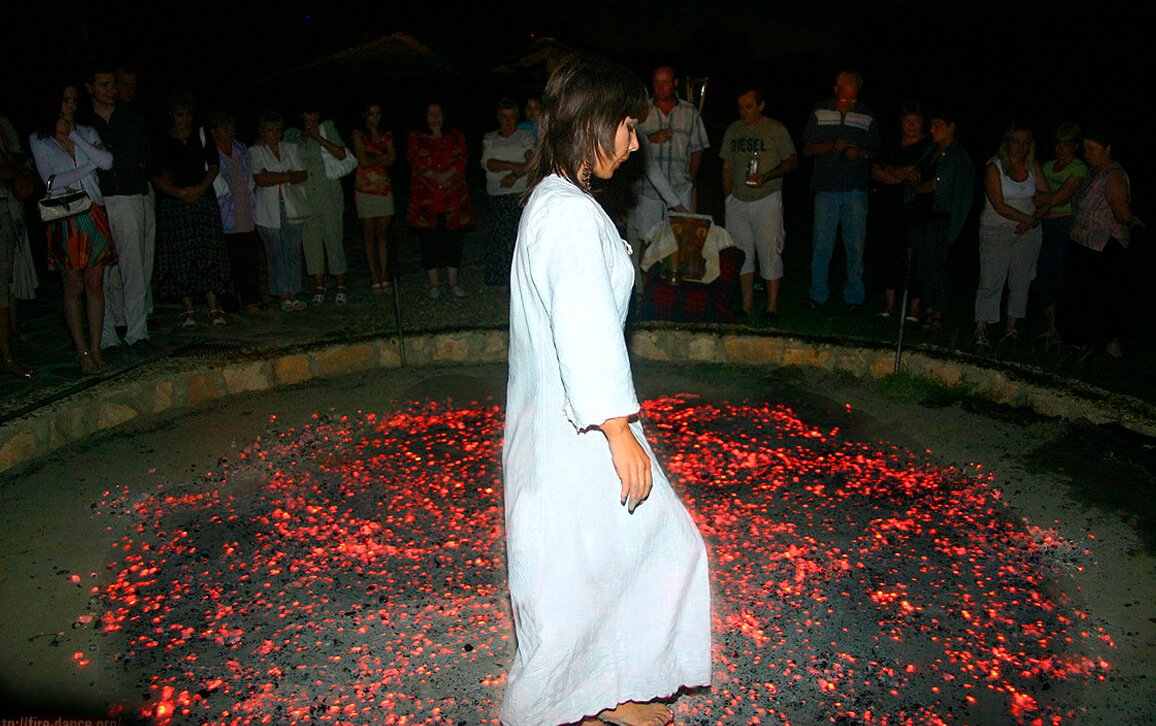 The fire retains
its heat even
in the iron
– Latin Sentiment –